Resources for Primary Schools
Host the Fantastic FRED Experience at your school – a memorable live performance to teach children how to look after their own mental health.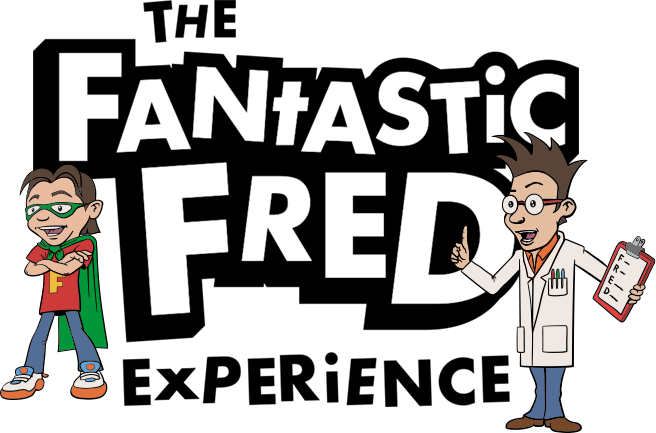 About the experience
Over the next two years, The Fantastic FRED Experience will tour primary schools across Kent.
Children will take part in a live, interactive and engaging performance delivered inside an immersive mobile classroom.
There are 6 performances available throughout the day, with 2 age-specific versions for Key Stage 1 and 2, each lasting approximately 30 minutes.
Managed by a professional event team, the Experience can remain on site for a whole day and following the recent pandemic, we have made some changes to ensure we are adhering to all government guidelines. From bringing our own hand sanitiser to script and performance adjustments, the Experience safely delivers its memorable mental health messages to your pupils.
Why Fantastic FRED?
F.R.E.D is an acronym for the four practical ways in which children can help to look after their own good mental heath:
Food – eating the right foods
Rest – getting enough sleep
Exercise – being active
Digital Devices – managing time online
Fantastic FRED and his professor will teach children how to look after their own mental health in a positive and memorable way.
Make a booking enquiry
Use the form below to enquire about hosting the Fantastic FRED Experience at your school.
Site
survey
We'll contact you at your preferred time to arrange a suitable day for one of our team to come and assess the suitability of your school site.
Booking confirmation
Following our site survey, we'll confirm the date of your event and provide any additional information you'll need on the day.
Fantastic FRED
Teaching Resources
Free resources are available to help support and reinforce the key messages from the live performance. Register to access video and downloadable classroom activities for Reception and Years 1 to 6 (Key Stages 1 and 2).